Tenã Koutou Katoa, click on the link below to view my Pēpēhā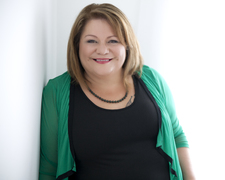 My husband and I have been married for many years and we have had many corners to turn together, I love that he never gives up. He is a strong man who loves to take care of me. Nothing makes him happier than to see me smile or hear me laugh. 

Our daughter is a gem in our eyes. We must of done a great job as parents because we are humbled by the way she continually looks within herself as a way of developing her self. She always delights us with her creativity and the way she causes herself in the world.

We have been given the gift of being grandparents and the only way that I can describe the experience of this adventure is by saying my heart expanded 10 fold when our first grandchild, Raukura was born into this world and since then we have been blessed with many more grand children and if I was able to grant one wish to others, this feeling of love would be what I would give...

Our family is a direct correlation of our commitment to one another, ourselves and the willingness to strive for what is important to us.

I am a coach because I am someone who is committed to making a difference with and for people when they are committed to making that difference for themselves, their families, their communities.

I became a coach because of the difference other coaches have made for me in my journey through life. You see I have had times when I required someone else to listen and create with me so that I was able to get clarity on what I wanted. These amazing people 'coaches' worked with me so that I could see a transformed way of being & living. This gave me the power to consistently cause fulfillment for others and myself.
Key Professional Skills
Program Development and Presentation
Facilitated and presented leadership training & seminars
Written and designed coaching programs for individual clients
Evaluated, strengthened and monitored existing processes
 Leadership & Training
Trained and developed people
Written, facilitated and lead workshops
 Professional Development
Mahi Ora
Te Ara Reo Maori 
Landmark Education Seminars
David Forman Empowering Sales Professionals Course
HD&T Institute - Supervision Skill Training
Book 1/2 Hour with Coach Denise - $57.50
Book 1 Hour with Coach Denise - $115